Message from the Director, Dr. Robert Koulish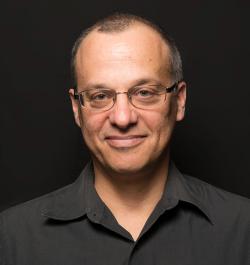 Greetings,
A great deal of effort has gone towards ensuring that MLAW is front and center when it comes to creating a social context for the study of law. Much of this law and society frame is enhanced by the MLAW-Carey Law School collaboration that, in spring 2016, will launch three courses combining faculty from Carey and from College Park. Freddie Gray's Baltimore originated at the Carey Law School and was taught there for the first time this fall, to rave reviews and student buzz. Since the Law School sits right at the intersection of events as they unfold, students quite literally walked into the law school last spring with questions on their lips. What is this about? What are the forces that caused the unrest and uprising? To that end, the law school's Freddie Gray class served as an incubator for participants to experiment with ways of interpreting the racial crisis of police brutality and the community's response.
Now that a semester has passed, and as Michael Greenberger, an originator of the course, has observed, "what happened in Baltimore is happening all over the country." We decided to offer the course in College Park to tap into the world class research UMCP faculty have brought to these issues and to facilitate a deeper understanding of the forces that bring about police-community violence.
Second is a comparative immigration course, US and Comparative Detention Policy and Criminalization of Immigration, to be taught at the law school. This is co-listed as an MLAW course, with MLAW students joining law students to examine policy and legal responses to the refugee crisis spreading across the globe, within the context of crimmigration law— the criminalization of immigration.
Third is the MLAW Law and Society capstone, The Implications of Technology on Law and Society, which focuses on both dystopian, idealistic and very pragmatic advances in the integration of technology and law in society. The course is co-taught with former Dean of Carey Law, Karen Rothenberg, and will engage several members of the Carey law faculty whose cutting edge research advances knowledge on the relationship between technology and law. Students will be introduced to this research and will develop capstone projects around the themes faculty members introduce during the first few classes of the semester. It is our hope that MLAW students will be drawn to some of these research themes as they choose to further their education post baccalaureate. 
Among other fall events, MLAW co-sponsored Constitution Day with Carey Law and hosted a presentation by Joel J. Feller, partner at Ross Feller Casey in Philadelphia. Feller litigated the civil suit on behalf of seven victims of the Sandusky child abuse scandal. In addition, MLAW is pursuing several experiential projects with UMD alumnus Larry Tanenbaum, Partner at Akin Gump, and the Washington D.C. Legal Clinic for the Homeless. We have an exciting spring semester in store, with events to come on the refugee crisis, human trafficking, women and leadership in law, and a mock law class.
Regards,
Robert Koulish
Director of MLaw Programs