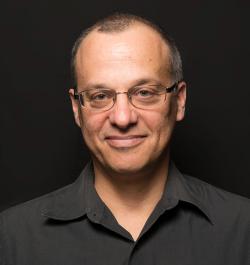 Greetings,
I extend a warm welcome to MLAW (2018-2019) as we embark on our fifth year as part of the MPOWER family administered through BSOS at the University of Maryland. MLAW provides undergraduate legal studies in College Park, shining a light on how the law functions in society. More than training students to think like lawyers, we endeavor to have them think about the law like social scientists. In addition to being interdisciplinary, we are very much an applied program. This means we help our students to inculcate values of robust citizenship. More simply, we are doers and shakers. Our students are leaders on campus and in the community. They are involved in political campaigns, human rights and social justice movements, and serve as interns to members of Congress and the Annapolis General Assembly. 
Starting in Fall 2018, students will have the opportunity to gain skills in restorative justice, mediation and dialogue. We live at a moment in history that is rife with too much intolerance and bigotry. Building skills in alternative dispute resolution provides a positive step to help students become part of the solution. 
We are also thrilled to announce MLAW's Feller Scholarship, which will award a full ride scholarship to one deserving MLAW student starting this year. MLAW will also award stipends to students who have made special contributions to their community. 
Regards,
Robert Koulish
Director of MLaw Programs
Last modified
12/14/2018 - 10:14 am