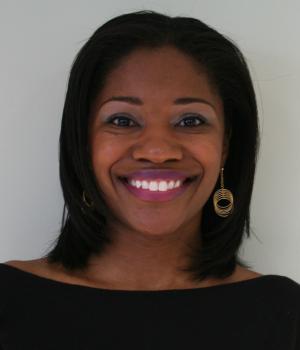 Erica Smith, Esq. is the Associate Director of Justice and Legal Thought, the newest College Park Scholars Program. As Associate Director, Erica works with the Director to develop and implement the Justice and Legal Thought Program.  Erica maintains a consistent presence in the Justice and Legal Thought office to advise students regarding their scholars' program requirements as well as to help students identify practical experiences that support their academic program.  In addition, Erica plays an active role in curriculum design and is responsible for teaching several courses within the program.
Alongside Erica's appointment as Associate Director, she teaches a Summer Mock Trial course to high school students as part of the Young Scholars Program and a Fall UNIV 100 course as part of Freshman Connection.  In the past, Erica has co-facilitated two Race/Ethnicity Dialogues and a Size and Appearance Dialogue as part of the Words of Engagement Intergroup Dialogue Program. 
Erica Smith is a 2003 graduate of Hood College with a B.A. in Law & Society and minor in Sociology; a 2006 graduate of the University of California, Berkeley, School of Law; a 2009 graduate of Temple University, Beasley School of Law with an LL.M. in Trial Advocacy. In 2016, Erica received a diploma from the National Institute for Trial Advocacy for completing an intensive professional training program in the art of Teacher Training Skills. 
An active member of the District of Columbia Bar and the State Bar of California, Erica has practiced law as an associate in the business trial practice group of Sheppard, Mullin, Richter & Hampton LLP in Los Angeles, CA and as a litigation associate at Wilson, Elser, Moskowitz, Edelman & Dicker LLP in Washington, D.C.
Prior to joining College Park Scholars, Ms. Smith was the Assistant Director of J.D. Admissions at Georgetown University Law Center where she assisted in the development and implementation of programs for student outreach, recruitment and admissions.
Erica looks forward to sharing her love and knowledge of trial advocacy with the incoming Mock Trial Terp Young Scholars.
Last modified
12/14/2018 - 10:22 am