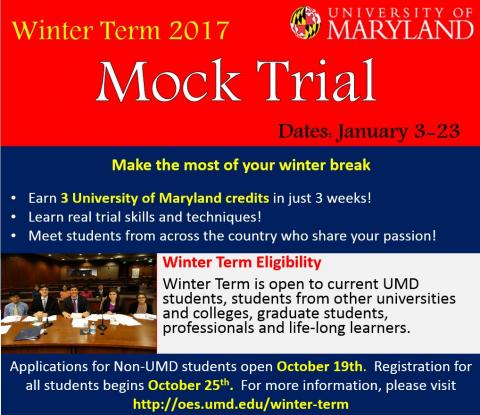 Experience the excitement and reward of arguing, and perhaps winning your client's case in court! Mock Trial is designed to introduce students to the key principles of trial advocacy through a "learn by doing" approach to instruction. No prior experience is necessary!   
Winter Term is open to current UMD students, students from other universities and colleges, graduate students, professionals and life-long learners.  Make the most of your winter break and earn 3 University of Maryland credits in just 3 weeks!
Applications for Non-UMD students open October 19th.  Registration for all students begins October 25th.  For more information, please visit http://oes.umd.edu/winter-term.